Off-grid Emergency Solar kits diy
My favorite thing about this off-grid Emergency Solar power kits diy with FM/AM radio is that it has 2 different ways to charge it: cables and solar. I tried all two ways, and they all work well, but my favorite is using the solar charging. It's not difficult to charging it, it doesn't take long to charge, and when you're finished, the crank tucks into the back of the device. The strip on the top allows the device to be charged by placing it in sunlight. Solar charging seems to take a while, but I think it's awesome that I have that option. I've even noticed the light on, when it's in indirect sunlight.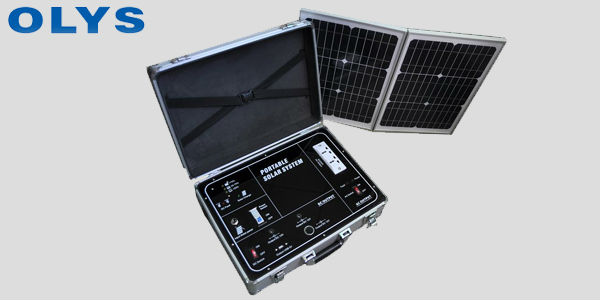 Solar panel in the video: 10 watt mono crystalline panel. Came with the mounting kit. Enough output to charge the deep cycle marine battery fully.
Solar Controller: 10 amp version of this controller. Basic PWM controller but works really well. Takes the battery to float charge level. Max battery voltage while in float charge mode is 13.65 volts. It has an accessory load tap with automatic cut off to protect the battery from over discharge. Built solid enough that it's not fragile.
More specs: 1. over-load protection
2. short circuit protection
3. protection from the lightning strike.
4. under-voltage protection
5. over-charging protection
6. Dimensions: 10 x 9.5 x 3.7cm ( 4 x 3.7 x 1.5 " )
7. Temperature Compensation: -20C ~ +60C
8. This product has been certified by CE
Rated voltage: 12V or 24V Voltage of stop power supply *10.8V or 21.6V
Rated charging current: 10A Voltage of resume power supply *11.8V or 23.6V
Rated load current: 10A Voltage of *12V or 24V
Full Charge Cut : 13.7V/27.4V
Low Voltage Cut : 10.5V/21V
Working temperature: -20 ~ +60C Temperature coefficient of voltage stop charge -3mV/C/cell
Lights: Platinum Burners LED Series by Optronics and available at Walmart and some auto parts stores.When the device is charging, a little red light comes on. I love that there's no need for batteries, since the thought of running out, during an emergency, makes me nervous.As for listening to the radio, you can set it to WB (for weather reports), FM, or AM. Tuning and hanging the volume is easy enough, and there's even a little green light that comes on, when the station is "fully engaged", as the instructions put it. I really like the inclusion of the green light, because it makes it easy for me to tell when I've got the dial placed at the best spot.
If you need better reception, you can extend the antenna. The sound is decent, even though I'm in an area that is known to have trouble with reception.The flashlight can be turned on by pressing the black button, at the top. The brightness is pretty good. I tried using it in a small, completely dark room, and it illuminated it enough that I had no problem seeing the entire room. The actual focus point of the light could be bigger, but it's more than adequate.
I like that the radio isn't heavy, and the small size is perfect, for me. The color is more vibrant than I was expecting it to be. I'm used to items like these being a dusty red, so that was a small, but nice surprise. I also appreciate that it comes with a small lanyard, in case you need to carry it on your wrist or hang it up. Included were two different types of cables, which can be used to charge this device, and you can also use them to charge another device (i.e. a phone), using the emergency radio. My only complaint is that the USB cable that it came with, doesn't fit most of my devices, because the small end is slightly too large. Not a big deal, though; I have many other cables that I can replace it with, so I can use that feature.
I think the fact that you can charge other devices is a definite plus.'ll be putting this radio with the rest of my emergency supplies.
If you have in terests for solar charge and have any concern , please send mail to Andy:sale3@olys-digital.com, Whatsapp:+8613286688313
OLYS solar company focus on solar charger, solar light, solar portable kits in China for 12 years.
Related produc
Portable solar generator briefcase

Related article
Solar kits --OLYS solar kits manufacture