60A solar charge controller

Solar charge controllers utilize solar cells to convert solar energy into electrical energy and store it for illumination in pastoral areas, border guards and islands, as well as DC power for mobile communication base stations, microwave stations, etc. .The 60A solar charge controller developed by Olys Technologies Automatically adapt to 12V and 24V systems.
一:Product description
1, SNC60 solar system controller is mainly applied to small and medium off-grid solar power plants, such as: home solar power systems, ships, unmanned base stations, posts and so on.
2, configure the LCD real-time display various parameters of charge and discharge.
3, using three-phase PWM charging mode. Constant current - constant pressure - floating charge.
4, SNC60 solar system controller load output can be manually controlled by the button switch.
5, with high-precision temperature compensation.
6, with overcharge, over discharge, electronic short circuit, overload protection, anti-reverse protection and other electronic protection; the above protection are not damaged any part.
7, SNC60 solar system controller with large radiator design, to ensure that a variety of work environments.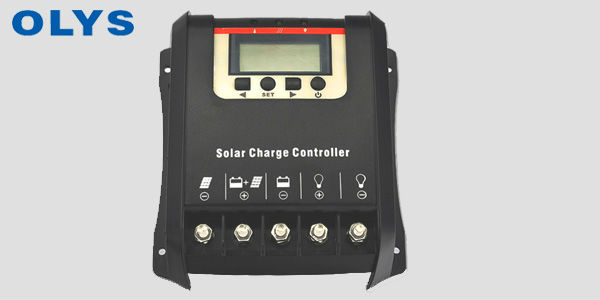 二:Attentions:
the charge regulator is intended for use in photovoltaic system with 12V or 24V nominal voltage,it shall be used with vendedor sealed lead acid batteries only。
safety recommendations:
1.batteries store a large amount of energy,never short circuit a battery whatever。
2.batteries can product flammable gases.Avoid making sparks,using fire or any naked flame,Make sure that the battery room is ventilated。
3.Avoid touching or short circuiting wires and terminal.Be aware that the voltage on specific terminal and wires can be up to double of battery voltage。Use isolated tools.stand on dry ground and keep you hands dry.
Shenzhen Olys technology research and development, production and sales of solar controller, has more than 12 years of experience, customers around the world. Is a trusted supplier of photovoltaic systems!
The above information provided by the Shenzhen Olys Technology and Technology.
Shenzhen Olys Technology 12 years focused on the development and manufacture of solar controller, master the core of solar energy controller, cutting-edge technology, service more than 300 new energy companies.
If you have in terests for solar charge and have any concern , please send mail to Anna:sale2@olys-digital.com, Whatsapp:+8615367961529
Related product
Related article
Choose the right solar charge controller