SC series solar charge controller

OLYS Technology a new generation of economic solar controller, the use of industrial-grade product reliability design, with super stability. SC series of solar charge controller functions, the battery low-voltage cut-off protection, the use of safety precautions and controller of the technical parameters to make a note:

一, the functional profile
1, This product is a new generation of intelligent solar allowable electrical control system, the use of industrial-grade product reliability design, with super stability.
2, three LED status display, you can clearly understand the system running status.
3, two-stage charging method: strong charge - a float charge.
4, NCU SCM control, PM adjustment, automatic temperature compensation.
5, a comprehensive electronic protection, effective control of reverse, short circuit, overload.
6, the controller mainly uses rice to protect the regular battery, to avoid solar overcharge of the regular battery and excessive discharge due to the load running. Can root temperature change automatically adjust the allow electricity.
7, This series is only applicable to "12" series negative.
8, all products are anti-high-tech Jingming to test self-section outside the ring.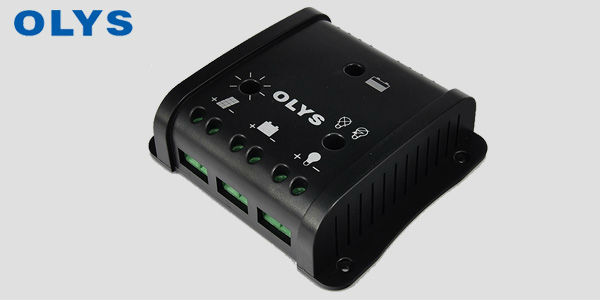 二, the battery low-voltage cut off - discharge protection
In order to prevent deep discharge and protect the battery life, SC series controller through the voltage control to avoid excessive discharge of livestock battery, when the battery voltage reaches 11.5v when the load is cut off. When the voltage of the storage bubble rises to 12.5, the negative turns on again.
三, the use of safety precautions
1, the controller will be in the process of working fever, please do not block the left and right vents.
2, the battery is often filled is very important, (at least once a month), otherwise the battery will be permanently damaged.
3, Only when the battery is charged with more energy than it consumes, can the battery be fully charged. Especially when increasing the load.
四, the technical parameters
Rated voltage: 129
Forced voltage: 14.5V
Float voltage: 13.79 (25 ℃)
Load low voltage cut off voltage: 11,5Y (voltage control) (25 ℃)
Load reconnection voltage :: 12.5V
Temperature compensation factor: -4mV / cel1 * K
Maximum allowable current: 5/8/10/15/201 (depending on the model)
Maximum load current: 5/8/10/15 / 20A is related to the model
Maximum wiring diameter: ur
Weight: 200g
Size: 116.3 × 104.4 × 37.7mm
Operating temperature :: 10-50 ℃
Protection of rice: 1P22
The above information provided by the Shenzhen Olys Technology and Technology.
Shenzhen Olys Technology 12 years focused on the development and manufacture of solar controller, master the core of solar energy controller, cutting-edge technology, service more than 300 new energy companies.
If you have in terests for solar charge and have any concern , please send mail to Anna:sale2@olys-digital.com, Whatsapp:+8615367961529
Related product
mini solar charge controller
Related article
MPPT dual rechargeable solar controller function and safety instructions